Our in-house regulatory team works alongside our CRO and CDMO teams to manage all of your regulatory requirements
The regulatory landscape is very complex. Navigating multiple countries and regulatory approval pathways requires an understanding of all the different requirements at once. The good news is that Abingdon's in-house lateral flow regulatory experts can manage your global regulatory needs and your clinical trial & analytical services.
Abingdon's regulatory experts work with clients to meet any clinical self-test and clinical point of care regulatory filings including the USA, Canada, Australia, Brazil, the European Union and the UK. Abingdon's team will also engage with the relevant regulatory bodies and initiate pre-submissions for product to define areas such as the clinical trial requirements for the product.
Request A Quote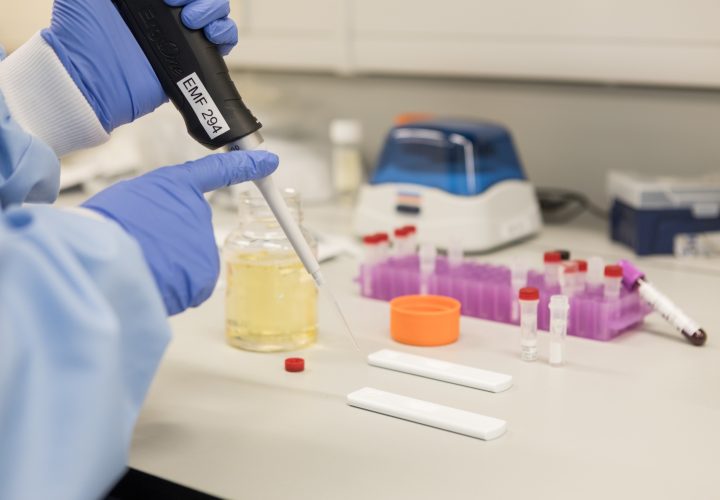 Our regulatory team work hand in hand with our CRO and CDMO teams to provide a seamless service to ensure your product is delivered on time, on budget and in market.
Our services include:
technical file preparation

preparing pre-submissions

liaising with regulatory bodies

preparing and managing your clinical trial(s) across multiple jurisdictions. 
We also provide a comprehensive analytical service to cover all your requirements to ensure the validation and verification of the performance of your lateral flow test. Analytical services include, inter alia, preparation of and execution of: analytical performance studies; clinical performance studies; stability trials; and transport studies. 
Abingdon Health's headquarters and primary LFT manufacturing facility is situated on the York Biotech Campus in York, UK. With a second manufacturing facility located in Doncaster, UK. 

Our facilities are certified to ISO 9001 and ISO 13485 and works under IVDD 98/79/EC and in accordance with IVDR 2017/746 and GMP 21CFR820. In addition, our facilities have medical device establishment registration with the FDA and MHRA.

Both sites offer automated manufacturing and connected to international logistic hubs.