Our Mission
Improving life by making rapid results accessible to all
The many benefits of point of care and decentralised testing drives us to innovate and invest in our operations and people. At Abingdon Health we are proud of the critical role we play in providing access to accurate, high quality diagnostic rapid tests. This provides our customers with the means to deliver diagnostic results quickly and aid efficient outcome management. All of which has a positive impact on people's lives.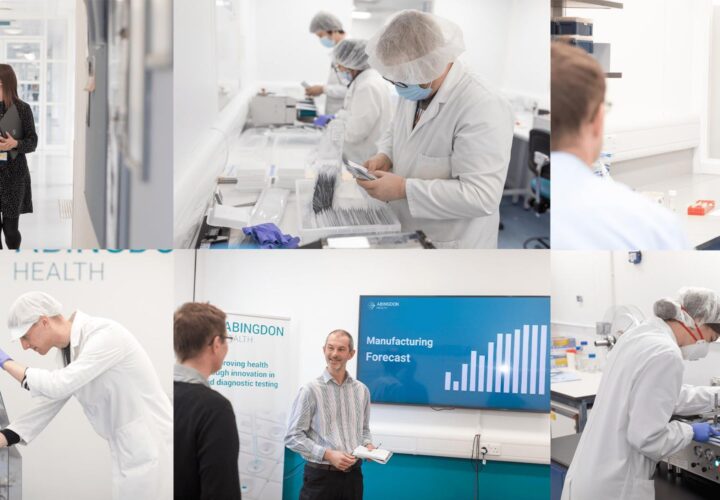 Our Vision
Our ambition is to be the leading rapid test business globally and share our mission with all industries.
Our team of multi-disciplinary experts is focused on comprehensive, large-scale, end-to-end contract development and manufacturing.
In 2019 we initiated an expansion strategy to better serve the growing demand for rapid testing, and our ambition is to become the largest rapid test partner in the world. With one of Europe's largest manufacturing capacities, our forward thinking will allow us to present a compelling solution across all sectors while increasing access to high quality rapid testing.
Our Promise
We are greater than the sum of our parts.
Abingdon Health is committed and honest in all that we do. We value the quality and contribution of all, priding ourselves on building long-lasting and trusting partnerships – by working transparently with customers, partners and colleagues, we are better together.