Abingdon Health is a global leading rapid test manufacturer. We work with companies from the USA, Canada and across the globe to help them achieve their ambitions.
Whether you're looking to expand into new territories with a second manufacturer or have outgrown your current partner, we offer flexible solutions from card and lateral flow test strip manufacture through to producing assembled kits
By working with established material suppliers and combining experience with the latest high-volume lateral flow manufacturing automation, Abingdon Health assures the security of supply for all tests and markets, no matter how complex.
Watch our manufacturing video
Lateral flow test manufacturing for companies in the USA and Canada
Abingdon Health offers a full suite of services from rapid test development through to routine manufacture and regulatory support. 
Abingdon Health is certified to ISO 9001 and ISO 13485, and is compliant to FDA 21 CFR 820 and GMP. Abingdon Health also meets regulatory requirements of UK MDR 2002, the IVDD 98/79/EC and the IVDR 2017/746. In addition, our facilities have an establishment registration with the FDA.
We work across all industries and have established processes for working with our North American lateral flow test partners. Transferring your assay to our high volume manufacturing facility is made smooth by offering:
Dedicated project managers to lead accelerated and fast track technical transfer
Scheduling and deliverables specific to customer, assay, and market requirements
Calls and video conference meetings scheduled to US/Canadian time zones
Ability to work alongside primary or in-house manufacturers to support your inventory management
Regulatory experience to support different market requirements
Flexible international logistics and shipping solutions
Request a meeting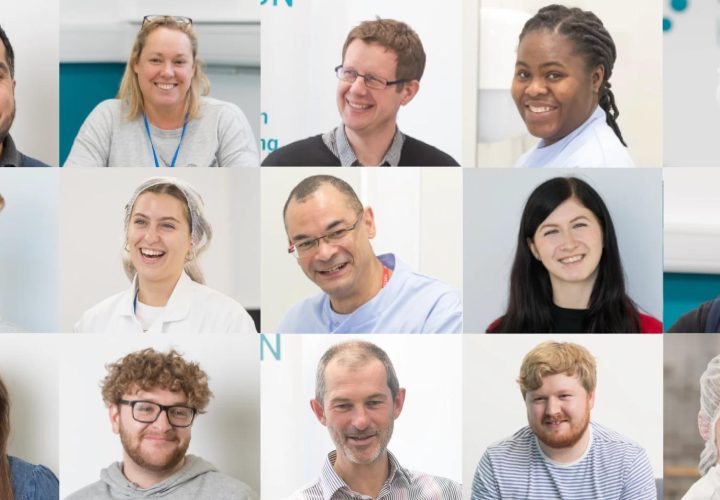 More about Abingdon Health
We help our US and Canadian customers achieve their commercial ambitions through a combination of:

Lateral flow know-how with a combined 150+ years of development and manufacturing experience
A capacity to meet scalable volumes from multiple manufacturing sites
A resilient infrastructure for all year round operation

Whether you need a second manufacturer to enter new markets or have outgrown your current manufacturing solution, contact our team to see how we can help.

Abingdon Health is located across several UK sites. The company's headquarters and primary manufacturing facility is situated on the York Biotech Campus in York, United Kingdom.

Our facilities are certified to ISO 9001 and ISO 13485 and work under IVDD 98/79/EC and in accordance with IVDR 2017/746 and GMP 21CFR820. In addition, our facilities have medical device establishment registration with the FDA and MHRA.

All sites are connected to international logistic hubs and we have a dedicated logistics team for managing shipments to the USA and Canada.

Visit our video pages to learn more about our facilities.