SQDIP in LFT Manufacturing: There Is No Continuous Improvement Without It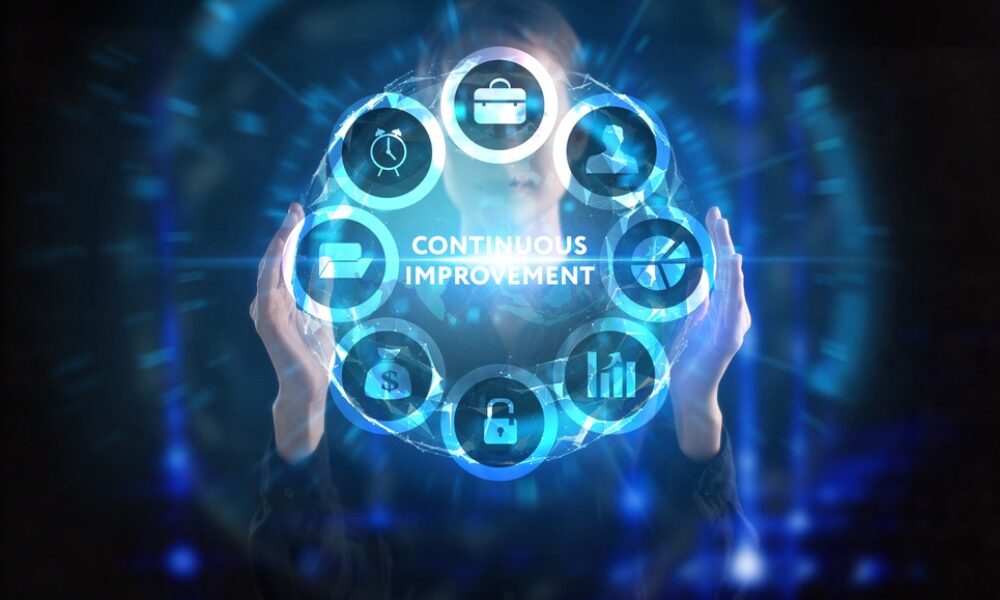 What is SQDIP
What does SQDIP stand for?
How does SQDIP promote continuous improvement?
Key Take-Away
The process of successfully manufacturing lateral flow tests (LFTs) is multi layered, from ensuring a test is suitable for reliable, routine manufacture, through to integrated project management and optimising supply chain solutions. In addition to this, a good manufacturer will continuously analyse their processes to make sure operational output is robust and meets stakeholder expectations continually.
Therefore, in her second article in as many weeks, our operations lead, Jess Aird, provides an overview of how Abingdon Health uses SQDIP to reliably produce rapid tests. But what is SQDIP and why does it support the ability to continuously manufacture lateral flow tests on-time and in-full (OTIF) for a diverse range of customers and tests?
What is SQDIP?
SQDIP is a daily management tool used to review performance, capture data, and analyse labour usage to adjust resource and plans, to meet schedules and budgets. It also contributes to identifying improved efficiencies and possible cost streamlining for the customer. It is vital for active in-process troubleshooting allowing departments to look out for potential issues that could cause problems with manufacturing, safety, or quality. In the long-term, discussions during SQDIP meetings support contingency and disaster recovery planning.
SQDIP is used for every production batch and starts with kick-off meetings to outline and reiterate procedures and processes for each test, and used in stages throughout a manufacturing project. For example, cross-department SQDIP meetings take place at the start of each day, which captures successes, issues, concerns, and actions from the previous day. These key topics are then spoken about, harnessing collaboration and communication, building harmony and team spirit across departments, whilst also encouraging the 'bigger' conversation – a chance to look at potential difficulties down the line.
What does SQDIP stand for?
S – Safety, reporting accidents in the workplace, identifying and delivering solutions to potential near misses. Return to works completed on time? All site safety servicing and maintenance completed in a timely manner.
Q – Quality, including both quality assurance and quality control. Was a first-time pass rate achieved? If not, why not? Asking the question to find the source of the issue, was it the QC (Quality Control) sample? Was it the test itself? Is the testing rational suitable? As well as the Quality assurance side – Looking at trends of non-conformances (NCs), are we seeing more NCs or less per week? Have these been raised, actioned, and closed on time?
D – Delivery; were all processes in the production plan achieved? Adding in Yield analysis; comparing theoretical output to actual delivered volumes, was the target achieved? Was that real output higher or lower?
I – Inventory, analysing both equipment and materials for current and upcoming orders. For example, reviewing the forecasting for the next period, ensuring routine equipment checks are up to date and regular maintenance is completed or planned in. Do we have all the required materials at the correct volumes to supply the customer on-time and in-full (OTIF)? Have these materials progressed through the incoming QC process?
P – Productivity, this is where the people aspect comes into play, this is looking at adherence to theoretical costings. Do we have the right amount of FTEs (Full Time Equivalent) been assigned to tasks, were these tasks completed on time? Did we finish early? Any people-focused problems we encountered?
The key goal of SQDIP meetings is this: Ensuring manufacturing challenges are captured in real time, identifying a responsible person(s), and assigning a reasonable and realistic timeline in which the problem can be solved. To provide a visual management aid in which departments can see improvements to current processes and manufacturing challenges beaten effortlessly – without constant chasing.
How does SQDIP promote continuous improvement?
When individuals and departments openly work together within agreed and defined procedures and processes, it is a natural progression to see opportunities for improvements and problem solving that pre-empt potential future bumps in the road. This may come in the form of Product Change Controls, Non-conformance actioning or even improvement forums where individuals and departments have a place to explore problems and collaborate with managers. The result of this can be yield increase, more efficient use of labour or even employee buy-in or enthusiasm for further improvements to come.
The approach above breads a culture of continuous improvement where team members are looking for opportunities to improve, but they are also leading and inspiring others to look for them too! But, at the same time, also knowing when to say, 'if it isn't broken, don't fix it"!
Key Take-Away
Some reading this may say to themselves, "I expect SQDIP as standard from my LFT manufacturer". For some it won't have crossed their minds. But it is this level of detail and continuous self-analysis that helps us to have a firm grip on our ability to reliably reproduce lateral flow test batches. In addition, communication and collective awareness across operations, supply chain, project management, and customer experience teams, means we are continually aware of what we do well and what enhancements are required to achieve those marginal gains.
Working with a lateral flow test manufacturer should always be a partnership. Our approach is that the client brings their vision and knowledge of their test, and its respective industry, and we feed on that, and apply our manufacturing experience and know-how. Ultimately, resulting in our collective passions and ambitions, driving both partners forward to create long-term success for one test or a portfolio of tests.
Choosing a lateral flow CMO (contract manufacturing organisation) for the first time or switching to a new one to enhance your prospects (financially or commercially) takes a lot of consideration. If you're looking for a new manufacturer with pedigree, talk to our team to see how through our well-established approach we can help take your lateral flow test to the next level.